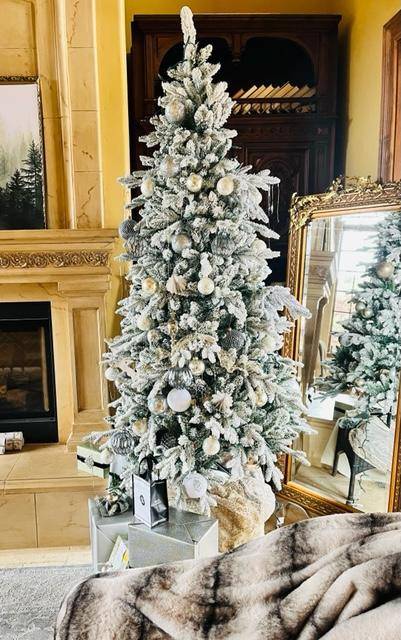 How to use wax melts without a warmer....
There's nothing as wonderful as the scent of Christmas filling your home. By now you know we love to add scented wax melts to our Christmas subscription box! Many already own a wax warmer and some do not... but don't fret! We've got some ingenious hacks to enjoy those melts (sans the burner) so read on....

A wax melt is a cube of wax made from soy, paraffin or beeswax. The wax is melted down and mixed with fragrance or essential oils in a ration of about 10% fragrance to wax. The wax melt is then melted on a warmer, which releases the fragrance. Wax melts come in a variety of of different styles, colors and scents (the Christmas scents are our favorites of course)!
Wax melts have many different name including:
Melts, Tarts, Clamshells, Snapbars and Hearts.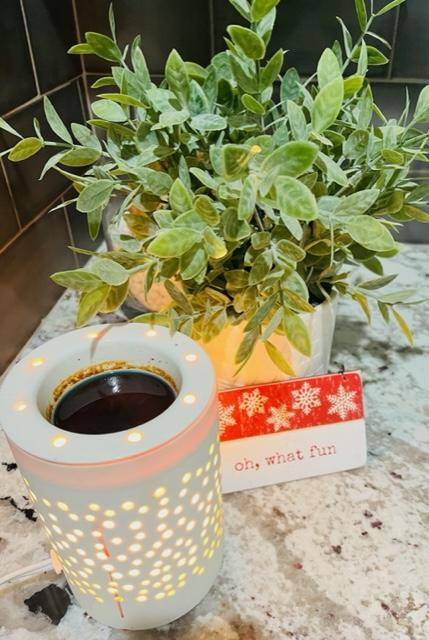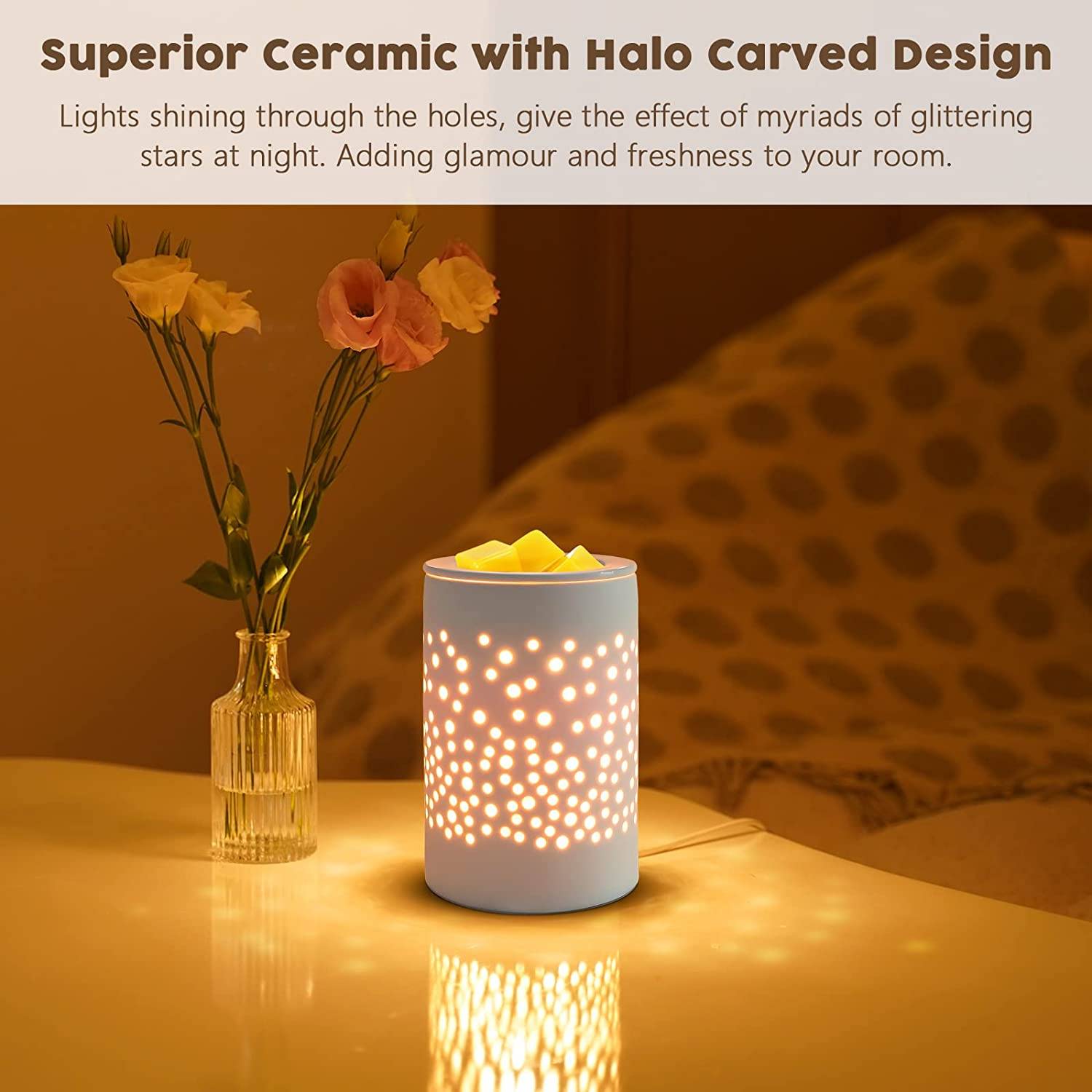 HOW TO USE WITHOUT A BURNER?

Stove method: Warm a bit of water in a medium sized pot and then place a smaller pot within the water and place your wax in the smaller pan. This is a great way to enjoy the aroma without a burner or warmer.
Microwave method: Make your own burner by placing your wax beads, cubes into a microwave safe bowl and heat in the microwave for 10 seconds (more or less depending on your microwave strength). Once it's done give your wax a stir and heat for another 10 seconds. Repeat this process until your wax has melted to a honey like consistency.

Oven method: Use a old pan or grab one of the cheap from your local Dollar Store and place wax cubes in the pan, set your oven on a low temp until wax is melted then turn off the oven. The aroma will quickly fill your home. Here's the direct link to the warmer used in our photo!
Christmas may not be here but the feeling it gives us can last all year....

Christmas truly is a feeling and not just a season. In fact, it can be enjoyed each day! Why not join the thousands of Christmas fans who already receive their Christmas Crates each month? Festive ornaments, holiday home decor, jewelry and accessories, holiday sweet treats and more are delivered each month to Christmas fans worldwide!

MY CHRISTMAS CRATE IN THE PRESS
"Top women owned holiday businesses to check out."
"A incredible subscription for any Christmas lover."
"So much fun to celebrate Christmas year round."
Spreading Christmas cheer one Crate at a time.....

Curated By Our Elves With Lots Of Love

Everything in our Christmas Crates are put together with Christmas and the holidays in mind. Some items are for your home, some are quirky, some smell like gingerbread and some taste like candy canes but above all else, we hope you and your family get as much enjoyment out of these items as we did curating the perfect Crate for you.