ORDER YOUR MAY CRATE TODAY!
Order Your May Crate Today!
The Nice List Starts Here!

My Christmas Crate is a monthly subscription for Christmas fans, enthusiasts and lovers of all things Christmas! My Christmas Crate sources hard to find,
quality Christmas and seasonal delights year round! Each Crate is full of Christmas flavors, sweet aromas, holiday home decor and more.
Guaranteed to spark memories of Christmas with every delivery.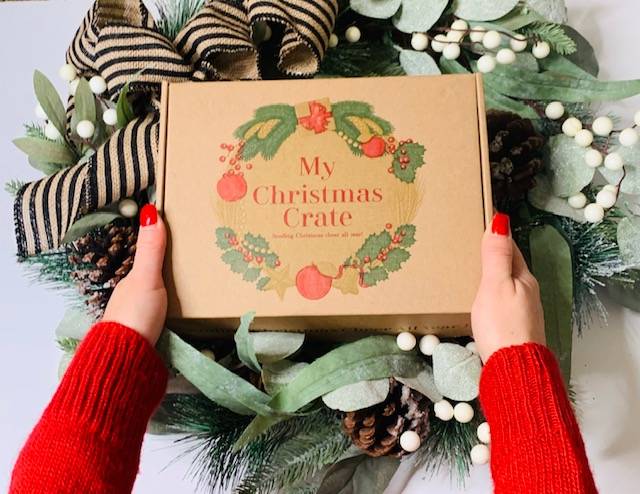 Festive Christmas kitchen, holiday home decor, culinary delights and more!

Seasonal favorites like gingerbread, eggnog, cinnamon & spice and more.

Enjoy 4-6 Christmas and holiday inspired delight delivered to your door each month.

Delivered to your door each month, all year!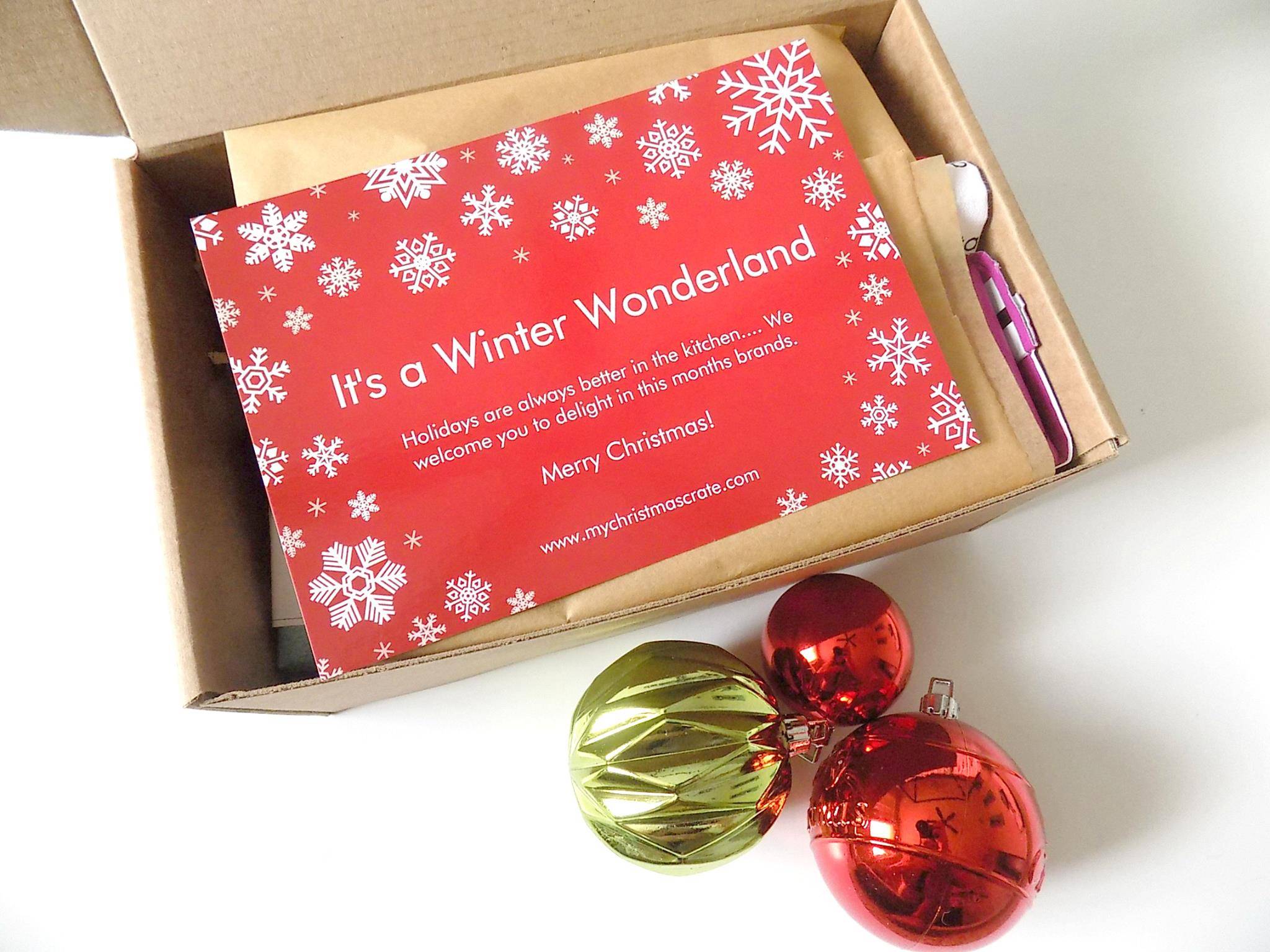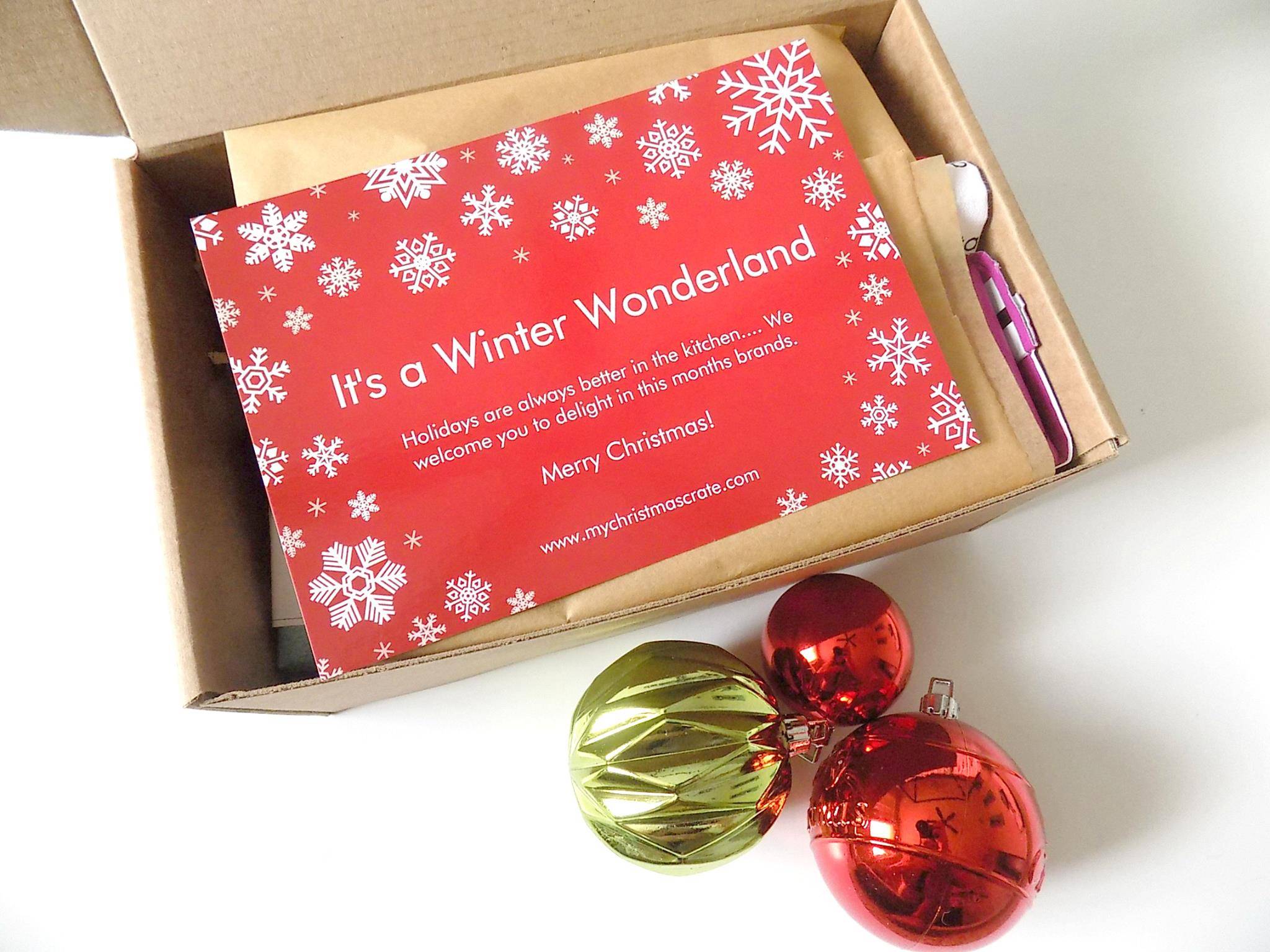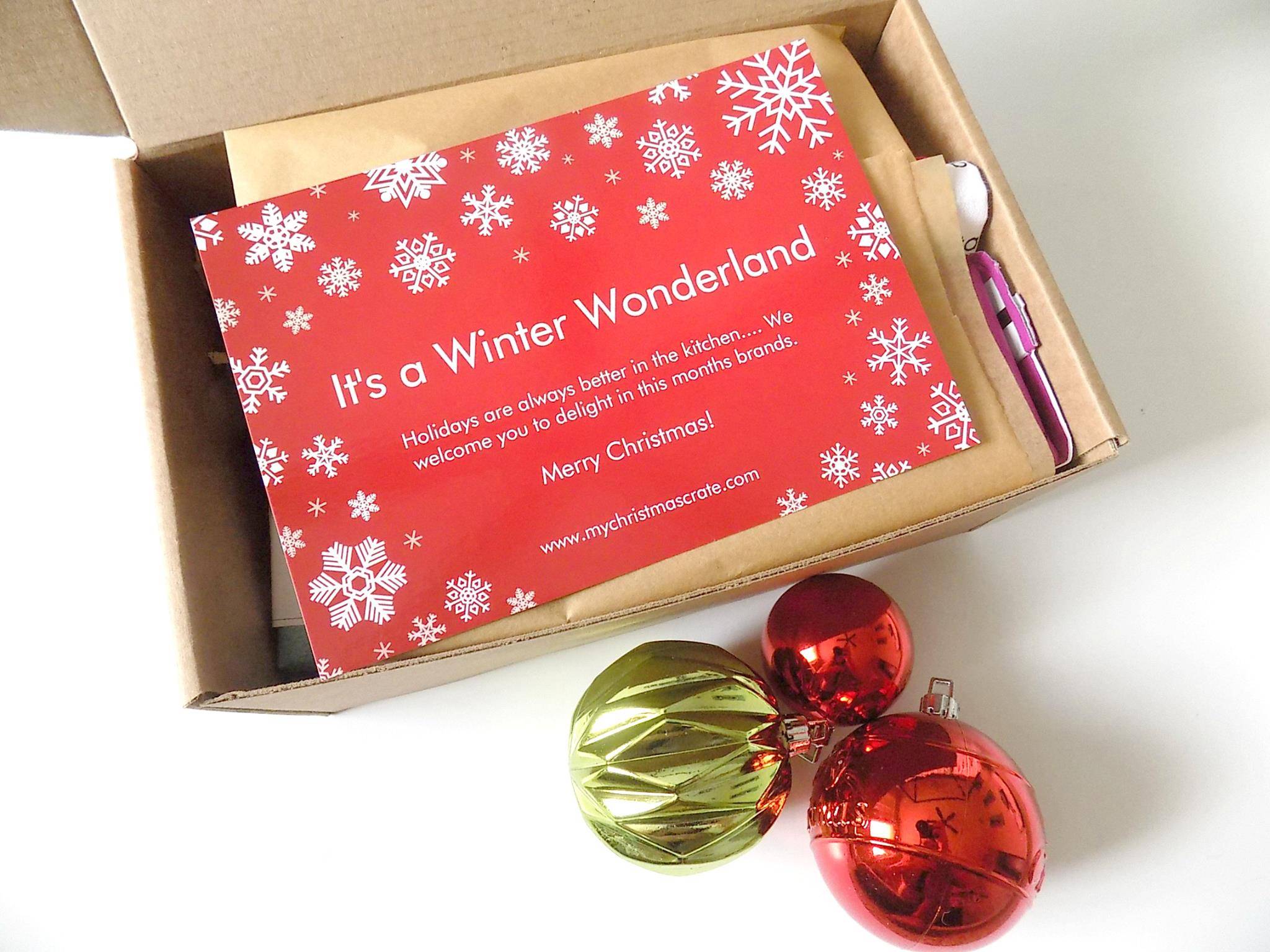 Month to Month subscription

Cancel Anytime, Hassle FREE!
Choose from 3, 6 or 12 months

Starting at $27.95/per month
DAYS UNTIL CHRISTMAS 2021
See what our customers are saying....

A Little Bit of Christmas Cheer Every Month
This is one of the best things I have done for myself. It's one thing that always makes me smile and something to look forward to every month. I have always been a lover of all things Christmas and Winter and the selection of fun things in the box never disappoints.
3 Month Christmas Crate Subscription
A Crate full of Christmas Joy!
Every Month I can't wait until my Christmas Crate is delivered. Everything always makes me smile - and if it is something that I can't use I share with my daughters and Granddaughters ( in fact the mittens that came in one of the crates is going with my Granddaughter to Ohio to college - she was so excited to get them - they were the first thing into her box that she is collecting "college" things in!
Christmas crate
Quality products! Loved all of them!
Christmas all year
I absolutely love My Christmas Crate. I plan for Christmas all year and this helps motivate me and brings a little bit of Christmas every month.
Great as always!
I loved this crate! The little music box is adorable and I am going to set it in my tree. My Santa bottle stopper is going to be a great addition! It will make me feel festive all year. This is a fantastic bit of cheer.
Monthly Christmas Joy
I am so glad that I purchased a 6 month subscription. Each month, without a thought, I have a box of Christmas Joy arrive at my home. It always brings a smile to my face when I see it, especially as an essential working who has faced some trying days at work over the past year. I got this as a gift to me, as a reminder that there are better days ahead.
12 month Christmas Crate Subscription
It's so much fun to get a surpriise Christmas package without having to order it every month
Love my Crate box this month. Super cute fun stuff!
Christmas Crate
I just love them ...I love getting them reminds me how christmas is though the whole year. I have told many family and friends to try them..
I was disappointed in this months box. I have liked the others ive recieved
Christmas Crate Review
I think you do a great job each month! I'm the type that would let you know if there was something I didn't like, so far so good! This March box was the best!!! Love, love, loved it! Everything was perfect! You have truly blessed me again and again. Thank you so much.
So very sweet...
I purchased the Peppermint and the Stocking and they far exceeded my expectations! The quality is stunning!
Just the right amount of sparkle for the holidays!
This peppermint purse is adorable, big enough to hold the essentials and so nice and sparkly. It's just about perfect!
Love receiving My Christmas Crate box!
I love all the cute things that you receive monthly. There's a variety of items in the box. I look forward to receiving a package every month. It is a bright spot in my day, because I love Christmas. And let's face it, we could all use a bright spot during this pandemic!
Thousands of Christmas fans are enjoying theirs...
Will YOU be next?